AMERICANS AND THE BIBLE
IN A YEAR OF CRISIS
The events of 2020-21 have disrupted almost every aspect of American life including our physical wellbeing, our economic outlook, and our religious lives. Discover how Americans' relationships with the Bible and the Church have changed in the past year.
Uncertainty and Unrest Cause Major Shifts
From the online church revolution to socially-distanced small groups, the landscape of Christian faith and worship in America has been deeply disrupted in the past year. The strain of the ongoing pandemic and civil unrest in our nation continues to alter every aspect of life including personal relationships, church participation, and engagement with Scripture.

However, despite the troubles we are experiencing, there are signs of hope and great opportunity when it comes to the Bible:
This year, 95 million American adults are exploring Scripture, many for the very first time!
The Church has a great opportunity to help connect these new Bible explorers to the Bible and its message of hope.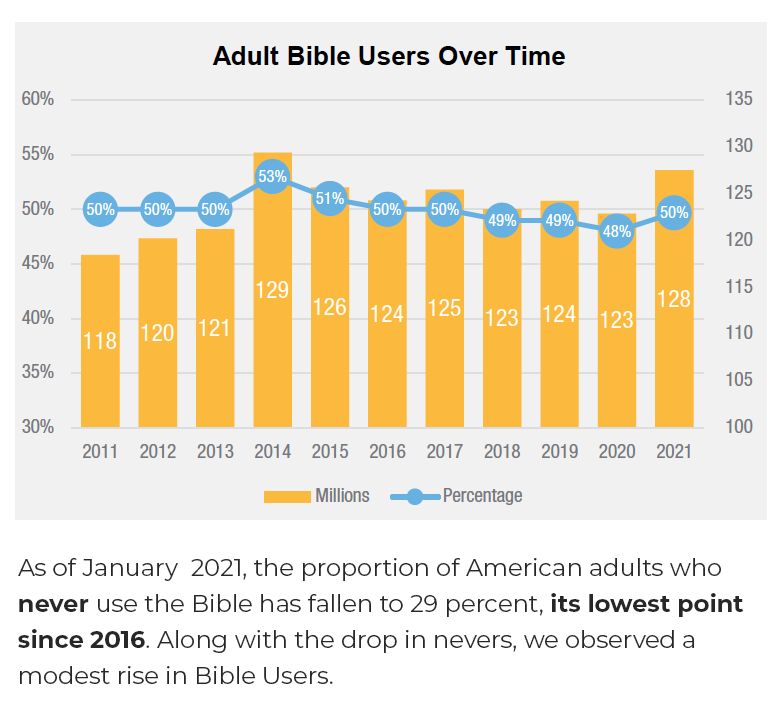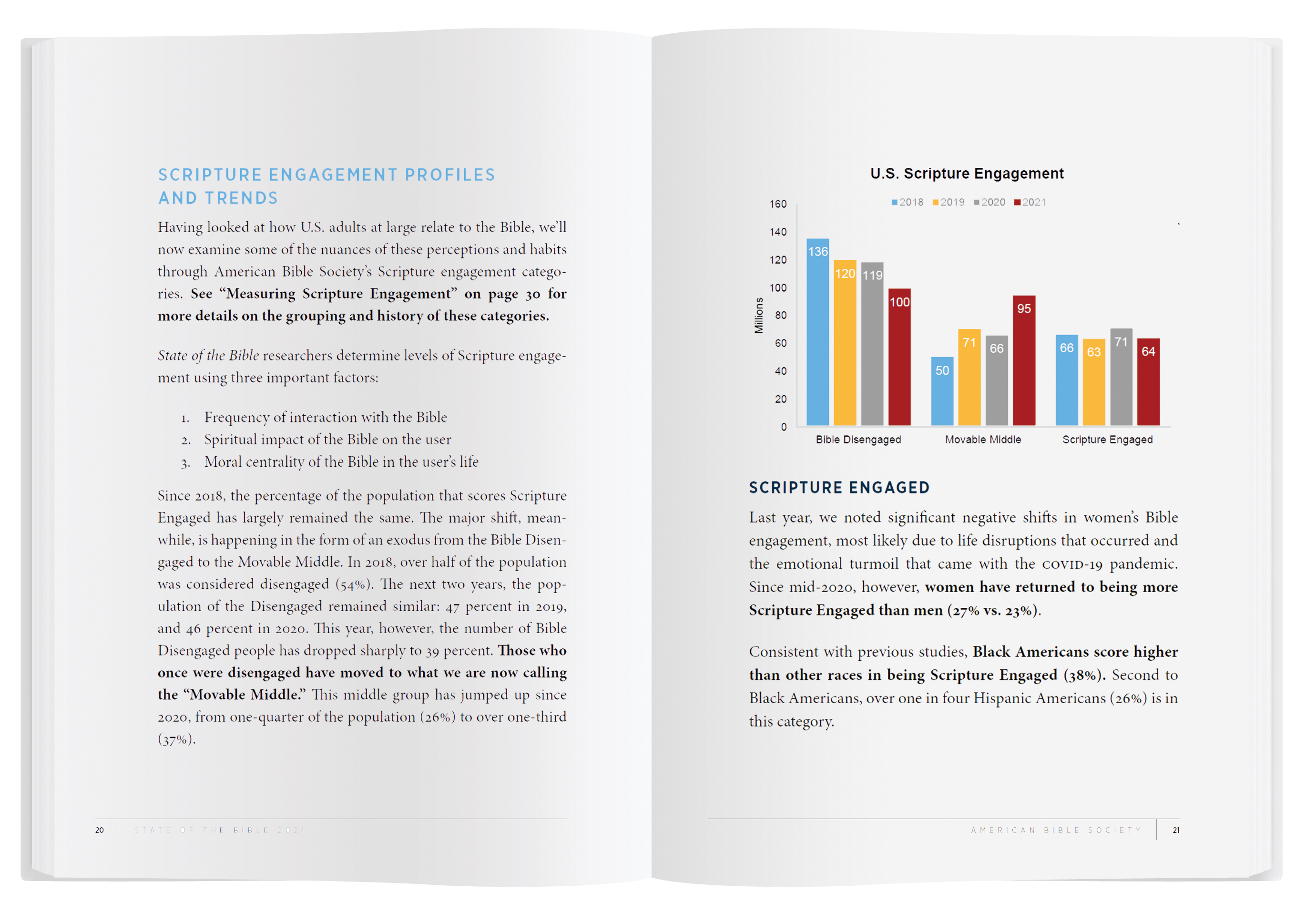 Chapters Include
The Bible in America: 2021 Trends
Finding the New Normal
Hope for the Hurting
The Good Life
Generation Z
Good Neighbors
The Bible and the American Church
Generosity and the Bible
The Year in Review
Coming in 2022...
The Bible in America: 2022 Trends
Speaking of Faith in America
Connecting with the Bible in Modern Times
The Bible and Intellectual Humility
On Being Good Neighbors
Much, much more...
View Past State of the Bible Reports and More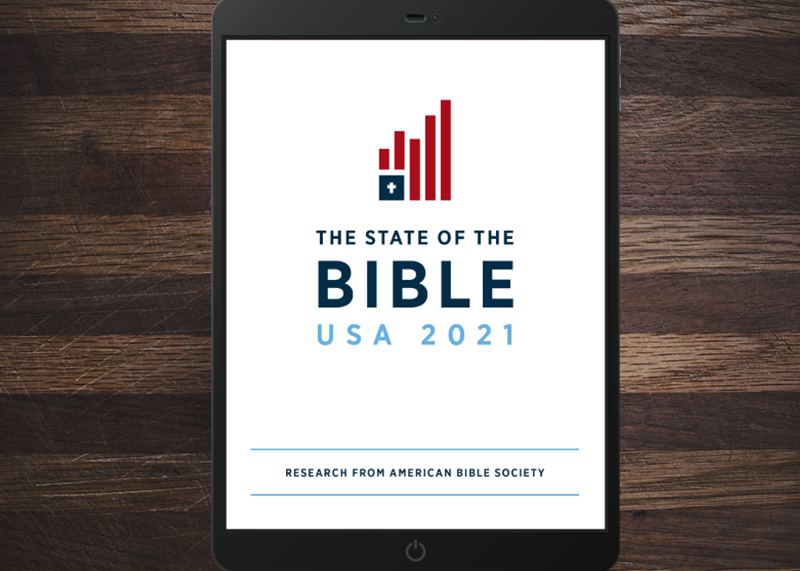 State of the Bible USA 2011-2020 Reports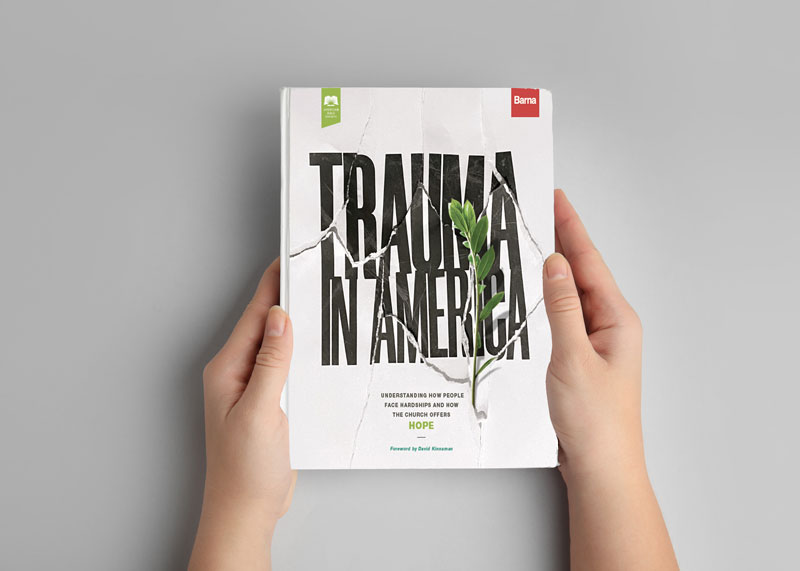 American Bible Society/ Barna Trauma In America Study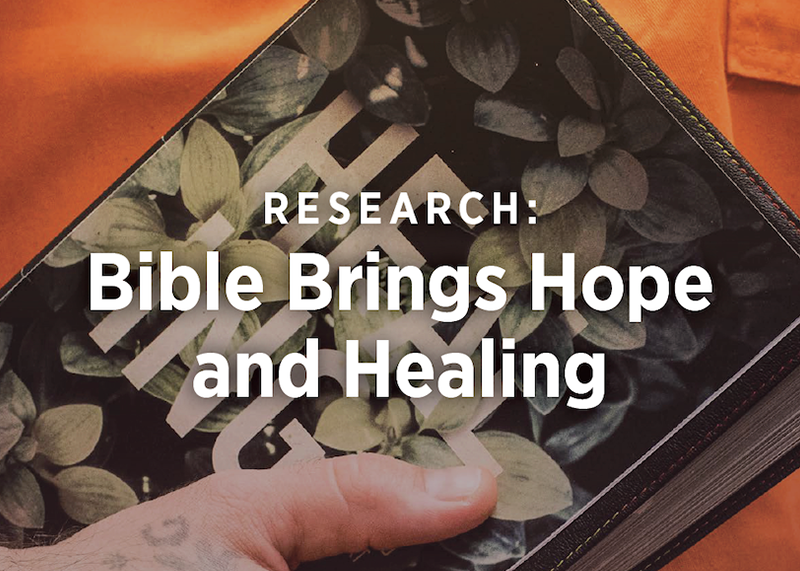 Baylor University Prison Trauma Healing Study