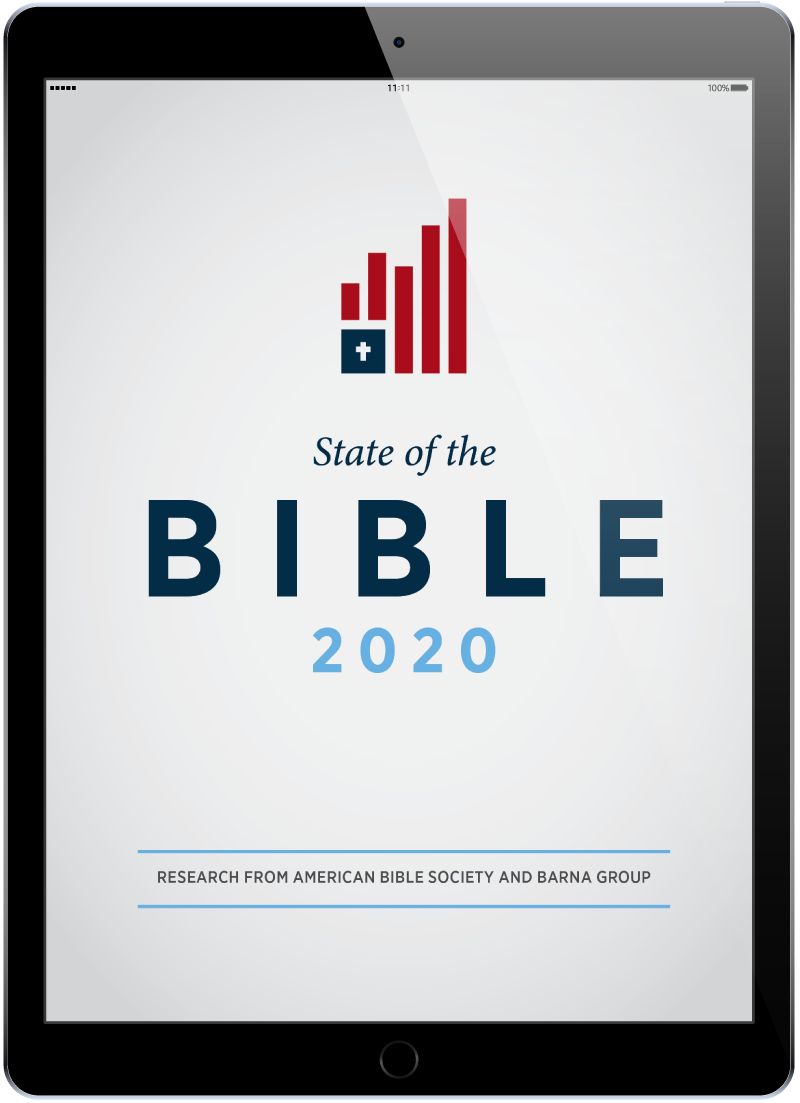 HOW HAS COVID-19 CHANGED AMERICA'S RELATIONSHIP WITH THE BIBLE?
The COVID-19 pandemic has disrupted almost every aspect of American life including our physical wellbeing, our economic outlook and our religious lives. Learn more about how COVID-19 has changed Americans' relationships with the Bible and the Church.
COVID-19 Brings Stress
COVID-19 has disrupted every aspect of life, including participation in church and engagement with the Bible. Bible-related searches online hit a five-year high, but there are troubling signs in American's lives...
Scripture Engagement is under pressure, especially among women who shoulder the needs of childcare at home.
Americans of many faiths say COVID-19 has interfered with their ability to worship and serve God.
Stress and trauma are on the rise, while hope and flourishing are trending downward.
The Church is a Beacon of Hope
The Church is helping connect people to the Bible and its message of hope. When Americans gather in community with one another around the Bible the data show an increase in hope and human flourishing.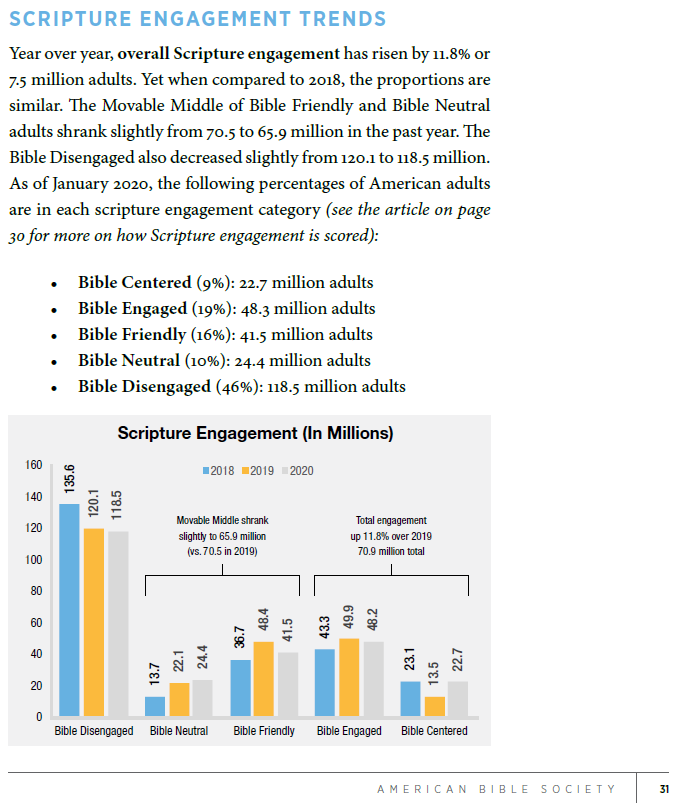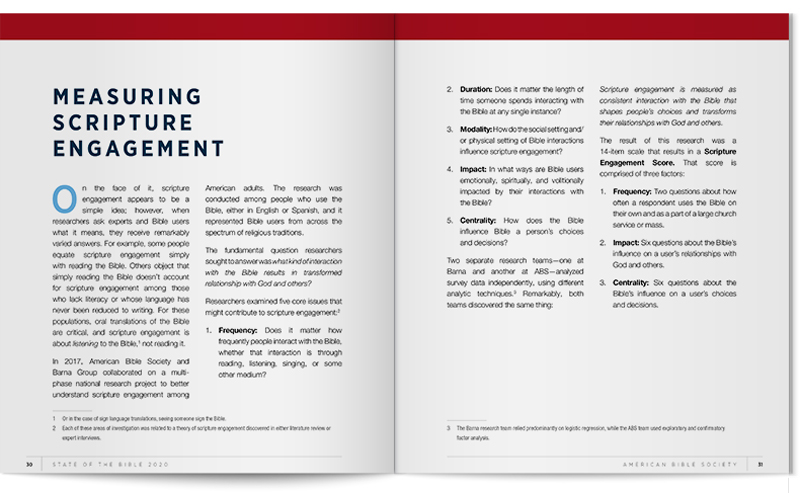 Chapters Included
The Bible in America: 2020 Trends

The Bible in a COVID-19 World

The Impact of Scripture Engagement

Scripture Engagement and Wellbeing

Scripture Engagement and Technology
Scripture Engagement and Discipleship
Scripture Engagement, Social Justice, and Political Identity
Scripture Engagement and the Military
NEW for December - 2020: A Year in Review
Coming Soon...
Look for State of the Bible 2021 in the new year
State of the Bible Past Reports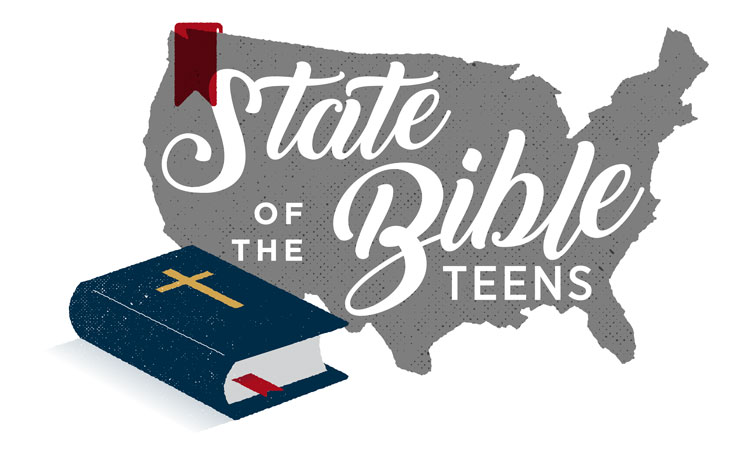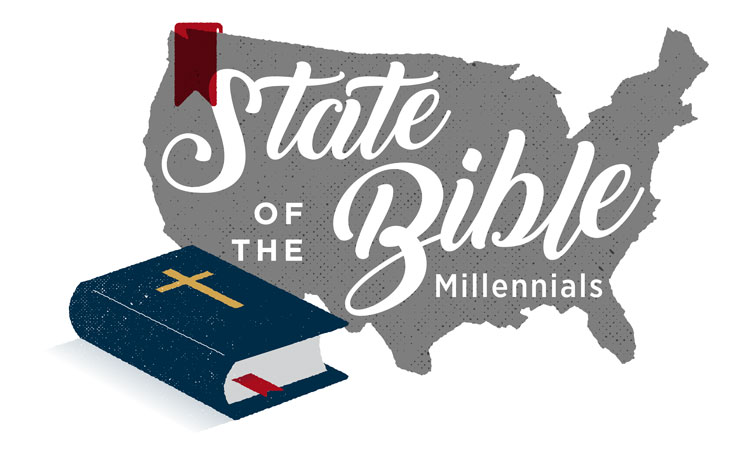 Millennials and the Bible